Battling it out with her fellow members in California's State Assembly, Assemblymember Monique Limón showed off her floral design prowess, winning this year's Floral Design Challenge hosted by the California Cut Flower Commission.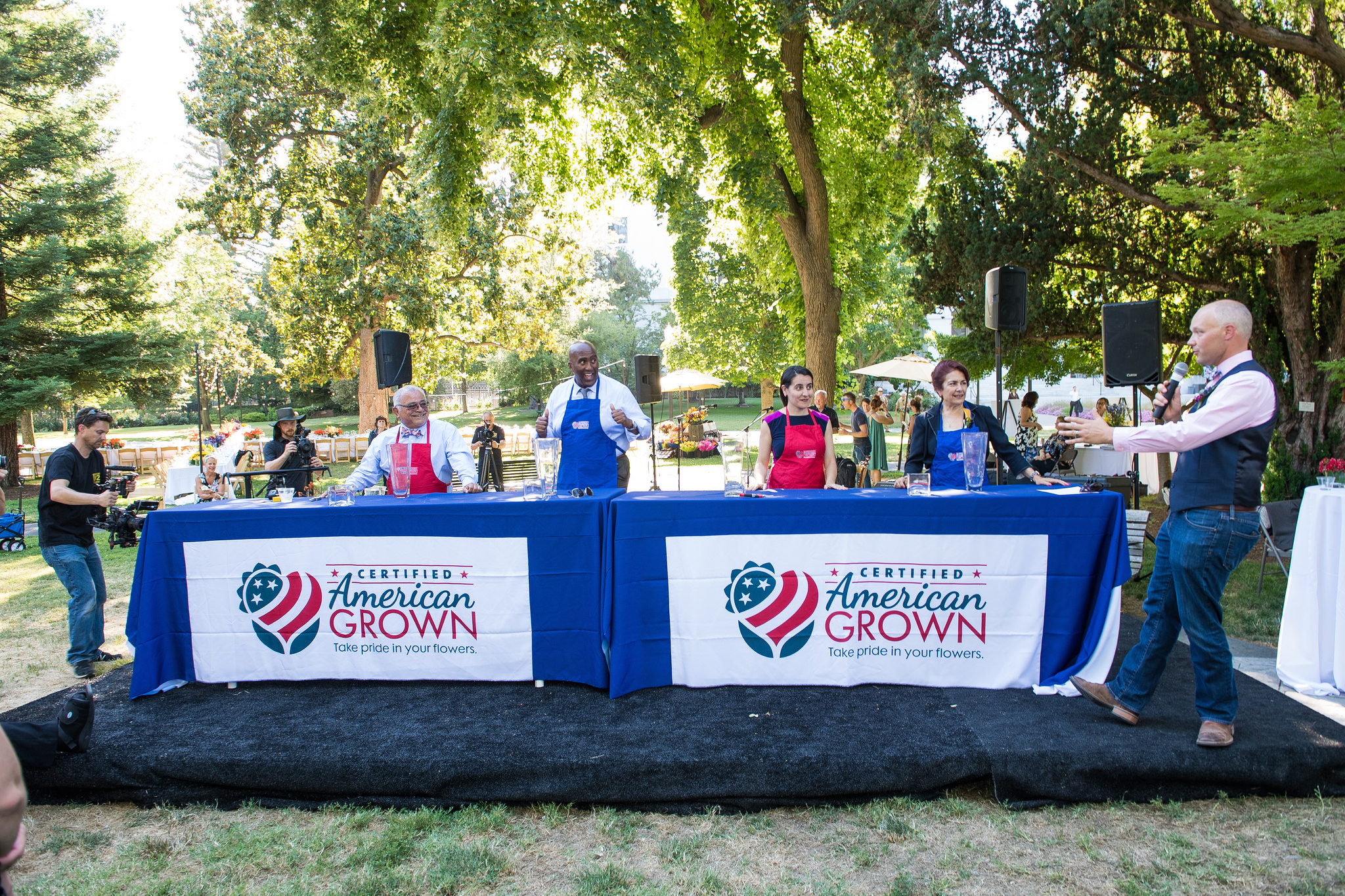 First held in 2016, the friendly design competition between legislators was created to help raise awareness for June as "California Grown Flowers Month," and the value California's flower-farming families bring to their communities and the economy.
[Read: "State Senators, Farmers Gather on Senate Floor For 'California Grown Flowers Month' Declaration"]
Contestants had just five minutes to create their designs and members of the audience voted for their favorites by placing a marble in the jar after designs were complete.
This year's competition was held in conjunction with the American Grown Field to Vase Dinner Tour, which hosted over 150 people for a farm-to-fork style dinner on the lawn of the state Capitol.
"I was prepared," shared Limón, "Representing the largest flower-farming region in the United States, I was careful to listen to my constituents on what it would take to win."
As the winner, Limón took home the coveted crystal vase. The vase will be displayed in Limón's office and filled each month with flowers representing the Golden State.
The winner of the last Floral Design Challenge was Assemblymember Cooper.