PASADENA, Calif., Jan. 1, 2019 — The Certified California Grown 2019 Rose Parade® entry from Cal Poly Universities has earned the Extraordinaire Award that recognizes the most extraordinary entry in the parade, including those longer than 55 feet. The float, designed, constructed and decorated by students from California Polytechnic State University, San Luis Obispo and California Polytechnic State University, Pomona, included nearly 91 percent of cut flower and plant materials from California.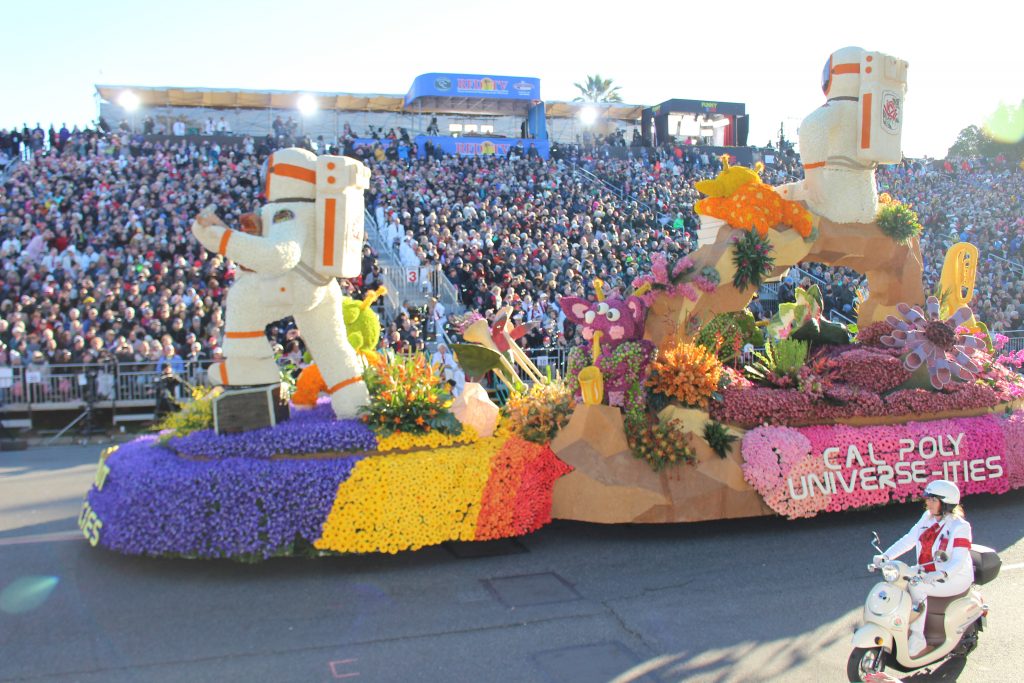 The float earned California Grown Certification at a ceremony Dec. 31 led by California Secretary of the Department of Food and Agriculture Karen Ross. Certified floats must be decorated with more than 85 percent of cut flowers and greens from the Golden State.
This is the eighth year the Cal Poly float has earned California Grown certification.
The 2019 Cal Poly float was titled "Far Out Frequencies" and featured two giant astronauts rocking out with a group of green aliens. At the front of the float was Morgan, a 12-foot astronaut strumming an electric guitar, and his new alien friend "Ketchup," who played air guitar. The space concert also included Astronaut Sally on tambourine, two aliens on accordion and Tuba Head, a little alien whose head is stuck inside the instrument.
The flowers that covered the award-winning float were donated by California flower farmers and included 7,000 roses, 7,200 gerbera daisies, 3,200 irises and thousands of mums. Students at Cal Poly San Luis Obispo grew marigolds for the float, while Cal Poly Pomona students grew strawflower and statice, all of which was dried for use on the float. This year students explored a new use for CA Grown flowers – drying light and dark blue delphinium for the first time.
The Cal Poly Rose Float, the only student-built entry in the parade, has been invited to participate for 71 consecutive years. Over the years, the Cal Poly float has earned 57 awards, but is taking home the Extraordinaire Award for the first time.
"We're thrilled that the hard work by Cal Poly students was recognized with this prestigious award," said Kasey Cronquist, CEO and Ambassador for the California Cut Flower Commission (CCFC). "The float was a spectacular display of the variety of flowers California farmers grow every day right here in the Golden State."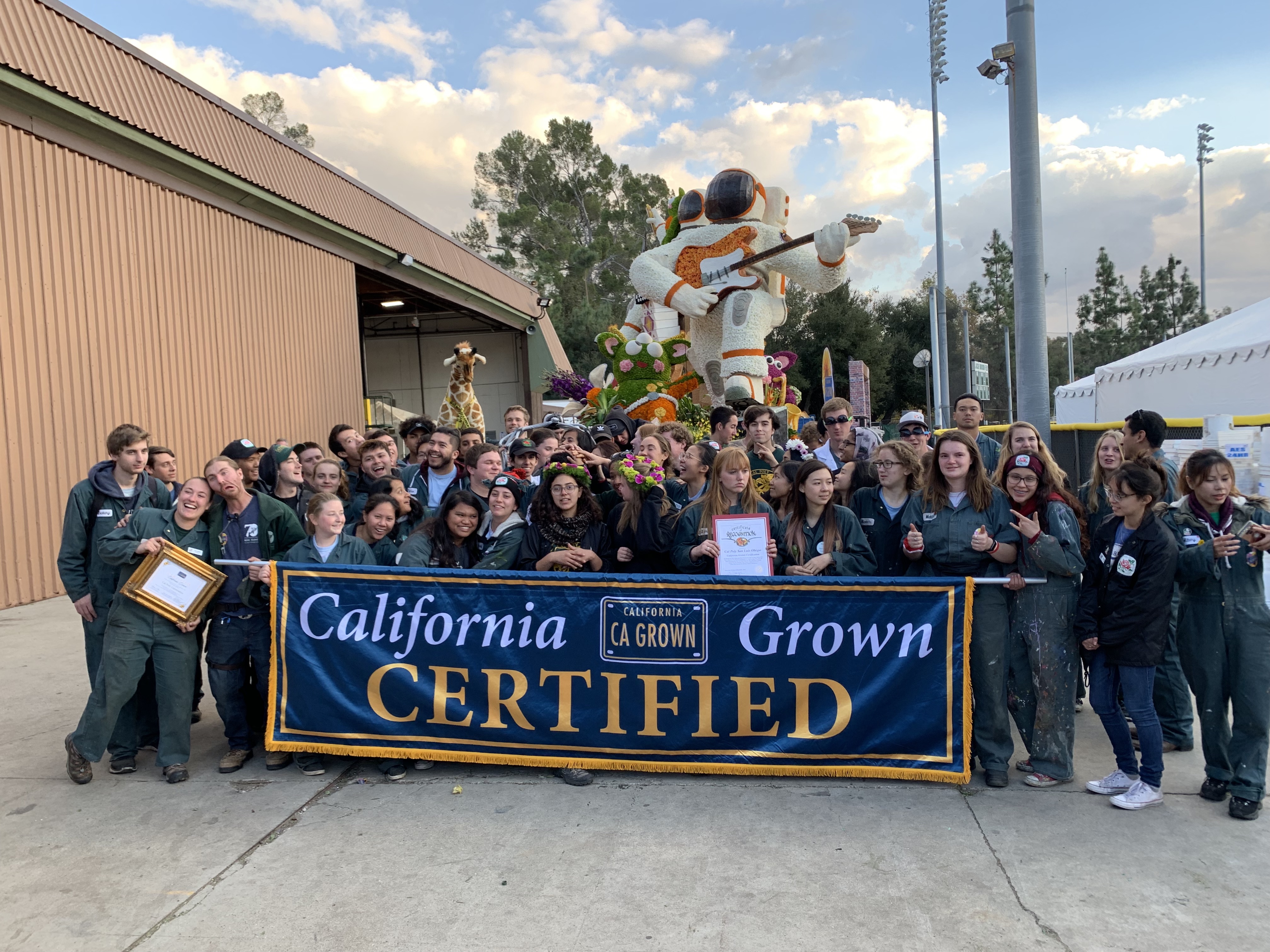 The Tournament of Roses Parade® is a New Year's tradition where nearly a million visitors line Colorado Boulevard in Pasadena to view the beautiful floats first hand, and millions more watch from their homes across the country. The California floral industry has a $12.2 billion annual impact on the state's economy. California's flower farmers represent over 4,500 jobs and contribute $1.7 million to California's economy every day.