Farmers Send Flowers to Honor, Thank First Responders at Wildfire Benefit Feast
In early October, wildfires ripped through California's renowned wine country, displacing more than 10,000 in Napa and Sonoma Counties alone, and wiping out entire neighborhoods and businesses.
Today, we know it was the most devastating wildfire event in California's history.
But on Nov. 21, just days before Thanksgiving, California flower farmers, a team of volunteer floral designers led by Venn Floral of Sebastopol and the California Cut Flower Commission (CCFC) joined forces with industry partners Visit California and California Grown to support a farm-to-fork style feast for over 500 guests to benefit wine country wildfire recovery efforts.
Hosted by Visit California, The Grateful Table featured celebrity Chef Tyler Florence in partnership with farm dinner event company Outstanding in the Field. The CCFC, with its experience managing the national American Grown Field to Vase Dinner Tour, was tapped by Visit California to assist with the design and execution of the floral tablescape for the event.
Working with Heather Frye and Camille Rowan of Venn Floral, a tablescape was created based on thousands of flowers donated by California's flower farmers. Resendiz Brothers Protea, Sun Valley Floral Farms, Holland America Flowers, Green Valley Floral, Joseph & Sons, Ocean View Flowers, Camflor Inc., Mellano & Company, CallaCo, Westland Floral, Pajarosa Floral and Kitayama Brothers all responded to the call for donations amidst a busy Thanksgiving holiday rush on flowers.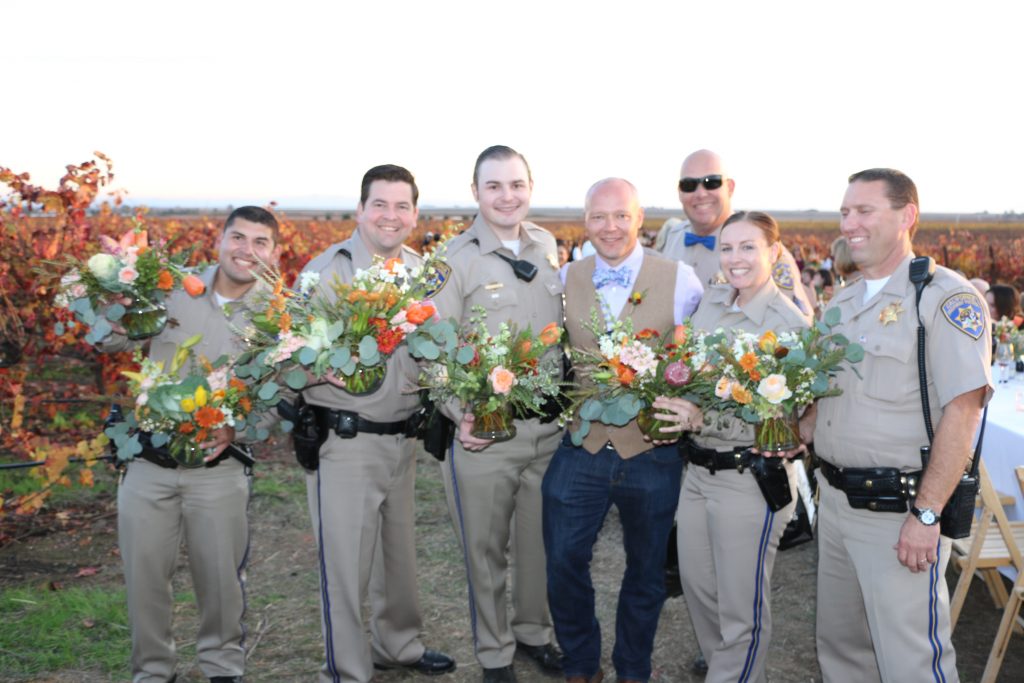 Torchio Nursery and Jessup Transportation provided logistics support for this effort. And Syndicate Sales provided all of the vases for the event.
Additional floral designers who donated their time to the project include:
One hundred percent of proceeds raised from sales tickets to the feast will support nonprofits that are helping those affected by the wildfires in California's iconic wine country. And among the guests at the event were people who had lost their homes as well as first responders.
The event was touted as "the best way to show them your California love and help them rebuild the region is to come celebrate: sip, savor, dine and unwind."
It was also a way for flower farmers and designers to lend their resources and talents to a worthy cause.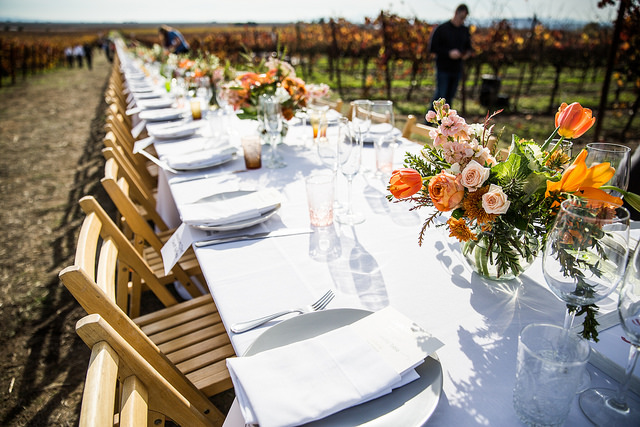 "This was a wonderful way for our farms to support the recovery effort of the communities that have been impacted by these fires" shared CCFC CEO & Ambassador Kasey Cronquist. "As the flower donations rolled in, we learned about the many connections our farmers have with people who were affected by these fires. They were very happy to give their blooms to the cause."