Carlos Cardoza has an enviable problem. He can hardly keep up with demand for the novelty flowers grown at CamFlor in Watsonville where he's the sales manager.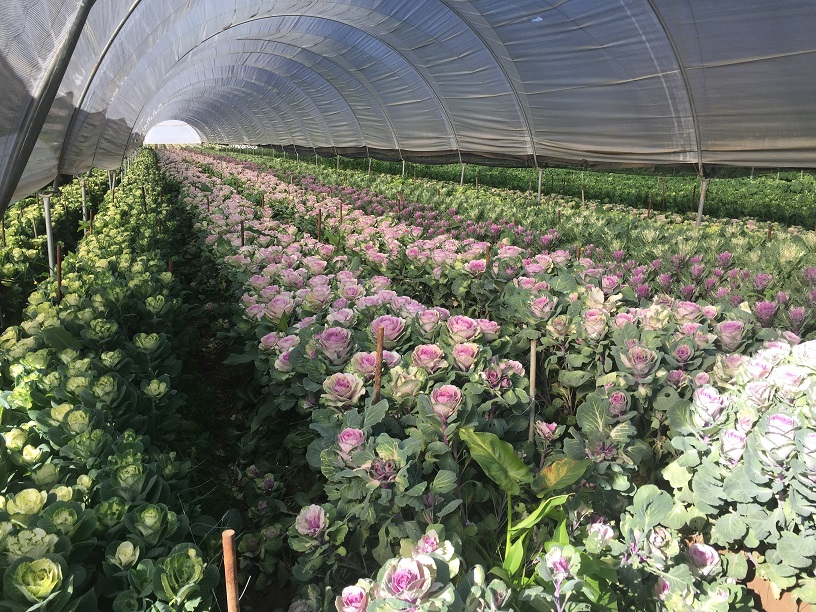 Since 2012, CamFlor has been growing at a steady rate of 10 to 12 percent a year. Some months it's closer to 30 percent.
Something had to give.
In addition to recently renewing a 50-acre lease for flower-growing land, CamFlor is adding another 60 acres. And it's purchasing excess equipment and plants from nearby farms.
"It's been a good move. Our sales are up 30 to 40 percent each month since November," Cardoza shares.
The new 60 acres will be planted with Queen Anne's lace, hybrid delphinium, rice flower, narcissus, belladonna and godetia – flowers that are popular with wholesalers, event planners and consumers craving something different.
While some varieties are all new to CamFlor, others are specialty flowers that were previously popular and are seeing a comeback; take Killian daisies, for example.
"Few do what we do, which is add five to eight new product varieties every year," Cardoza says. "The seed people know that CamFlor has land near the ocean, middle inland and inland – that's three different climates. They know that if they give us something, we'll find the place to grow it."
In his experience, the novelty flower market is in full growth mode as multiple audiences are on the lookout for something different.
CamFlor meets that need not only by continually adding novelty options, it also ships boxed assortments in addition to boxes packed with single flower varieties.
"The demand for California product has grown and the new generation of florists, designers and wedding companies are looking for different types of product every year."
Cardoza's happy to meet the need and to throw in a few surprises!