Tour, Discussions Put Focus on Key Issues, Industry Innovations
While flower farmers make a visit to Washington, D.C., each year to connect with policymakers, a recent meeting with staff from Congressman Salud Carbajal's office brought policymakers to the flower farm.
Last week, Jeremy Tittle, chief of staff, and Erin Sandlin, agriculture legislative assistant, visited Ocean Breeze Farms in Carpinteria on behalf of Carbajal, a co-chair of the Congressional Cut Flower Caucus.
While there, Tittle and Sandlin toured the farm and met with farmers Rene and June Van Wingerden, chair of the California Cut Flower Commission (CCFC). They were joined by CCFC interim CEO Dave Pruitt and Jumana Misleh, CCFC's federal affairs representative.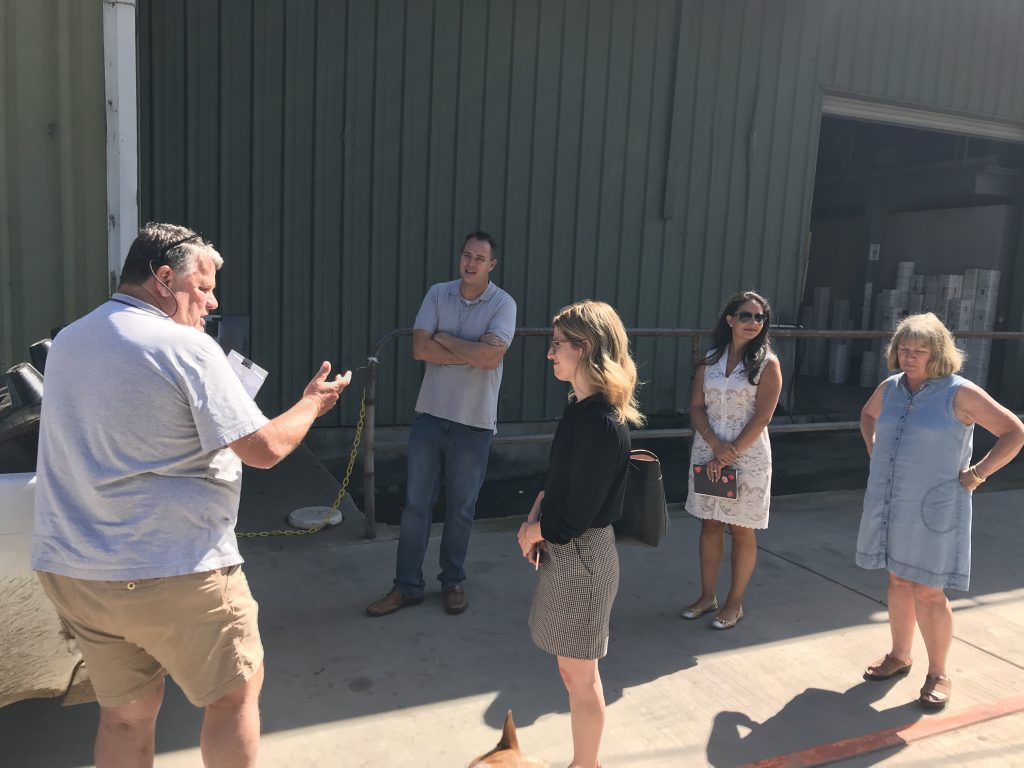 During the meeting, the Van Wingerdens summarized the top three cut flower issues they believe Congressman Carbajal should focus on: enforcement of labeling laws on imported flowers, passing the American Grown Act and immigration reform.
Tittle and Sandlin responded by agreeing to follow up on the labeling issue and promising to review alternative ways to move the American Grown Act, including looking at modifying appropriations language. They also indicated that while discussions on immigration reform continue, the chances of action on the issue this year are slim.
The group then toured an Ocean Breeze Farms greenhouse, learning about the growing process of Gerbera daisies and hearing about the innovations implemented on the farm, including hydroponic growing and integrated pest management, which has made the operation chemical-free.
Also discussed during the tour were the slim margins flower farmers face, how farms are cutting costs with efforts like using plants for longer periods, and the importance of a consistent, skilled labor force.
Tittle and Sandlin left California with a deeper understanding of flower farming and a pledge to continue to provide support for California's flower farmers in Washington, D.C.
"Meetings like these continue to stress the importance of having a strong relationship with our state and federal representatives to educate and convey the issues that all flower farmers face," notes CCFC's Pruitt. "We hope that through meetings like this, we continue to ensure a bright future for American flower farmers."