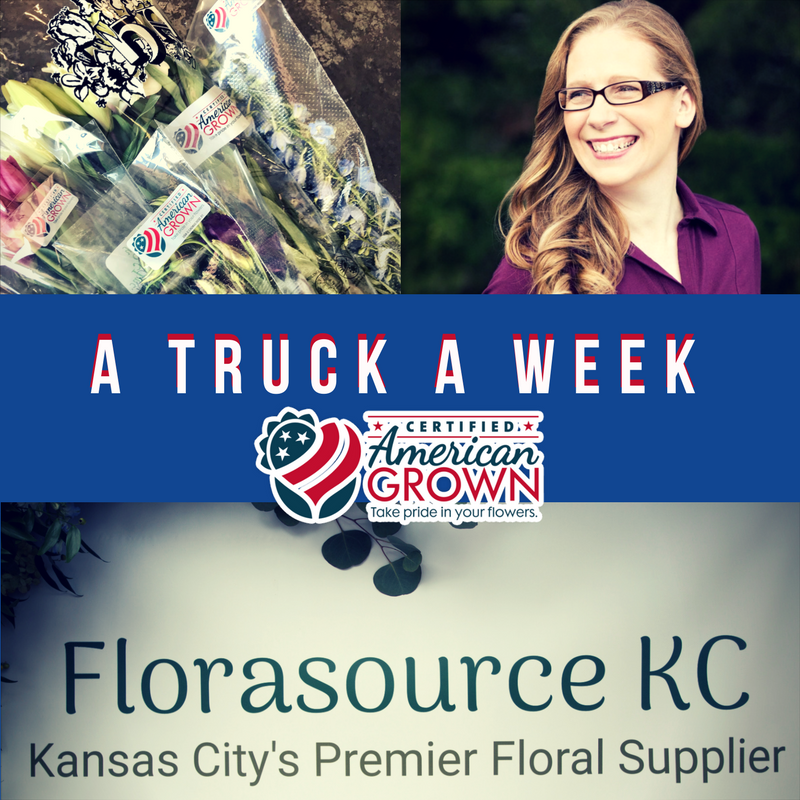 Andrea Grist, business manager for Florasource KC in Overland Park, Kansas, was preparing for a customer open house when she had a bright idea. Why not have some issues of Florists' Review available to hand out at the event?
When the magazines arrived, Grist was happy to find the publication included copies of the new Certified American Grown Farm & Flower Guide as an added bonus. What she didn't foresee was how that bonus publication would impact her business.
Since starting with the wholesaler in March, Grist had been changing things up in terms of suppliers, making an effort to work with American flower farms. When she saw the guide, she expanded her thinking and began learning about flower farmers nationwide who could provide the flowers and foliage she was seeking.
It was a fortuitous opportunity to support the American Grown Flowers movement.
"For me, it's important to be mindful of American Grown products and where products come from. It's our responsibility as consumers to feel comfortable with where we're getting things from," Grist explains.
In addition to sharing the magazine and the flower guide at the open house, Grist also showcased different varieties of flowers sold by Florasource KC along with a tag about their origin.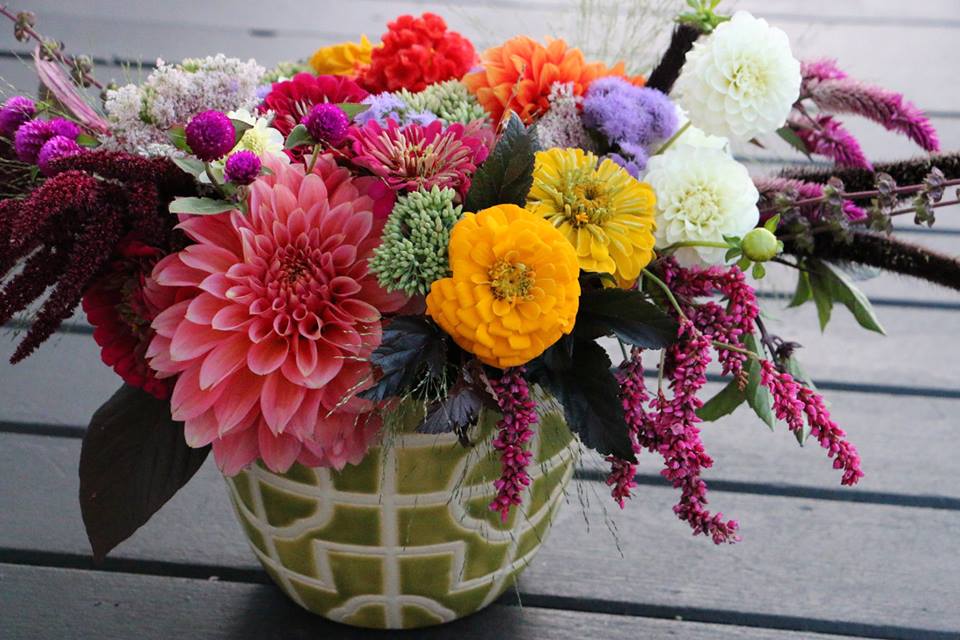 "I enjoy telling people about it and giving people the background. I also enjoy knowing that we're supporting a American farmers," Grist says.
And she's walking the talk.
Grist is now getting a truck a week of American Grown Flowers. And she's sourcing flowers from Florida and several small farms in her area that offer special varieties.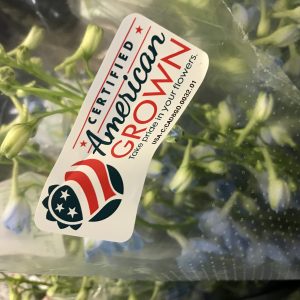 She also has a Facebook page where local farmers can let her know what they have available, like the tuberose, zenias and peonies that grow well in her area.
Grist makes a point of stopping at flower farms whenever she travels and follows up by blogging about the farmers she meets. The farm and flower guide comes in handy there too, as a way to find nearby farms.
"It's part of my job to educate our floral designers about the process, the supply chain, the struggles the farmers face," Grist describes. "It's all full-circle."
And all paths lead to American Grown Flowers.