This Year's Visit Is Critical!
Year after year, we're reminded of the importance of the face-to-face meetings we have during the annual CCFC fly-in to Washington, D.C.
Our past efforts have netted the reinstatement of the national USDA survey of flower farms, inroads on bringing American Grown Flowers to the White House, expansion of the Cut Flower Caucus and strong relationships with policymakers.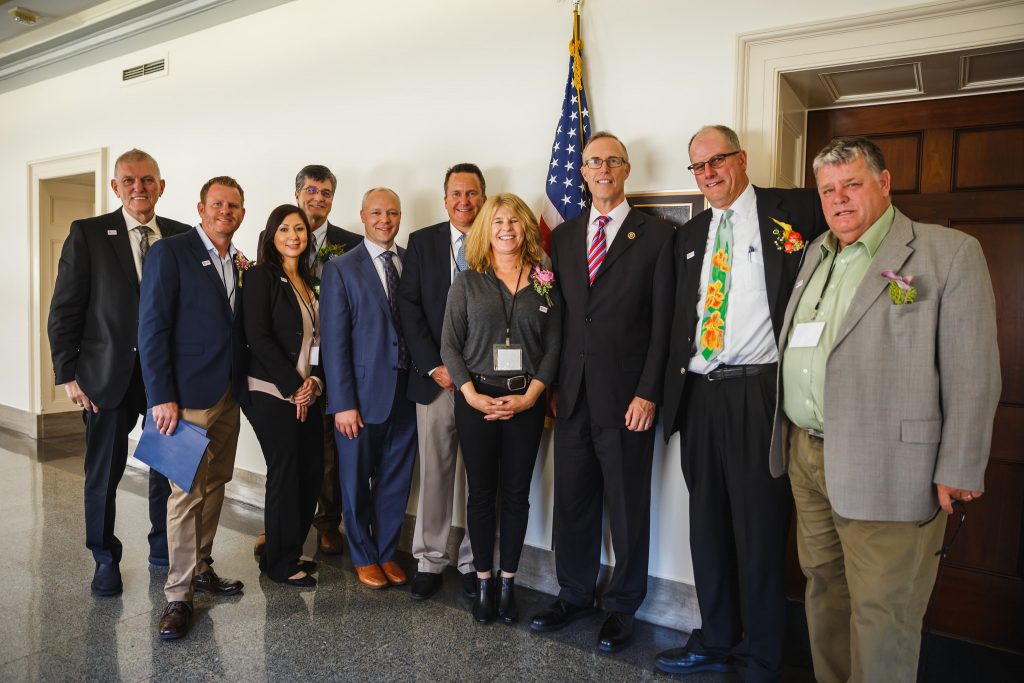 These things happen because we're there. Flower farmers are seen and heard. They share their stories. They give policymakers a name and face to remember.
It's serious business. And it works.
Which is why we're asking flower farmers to join us February 26-28, 2019, for our upcoming fly-in.
This is your opportunity to advocate for the work you do and its impact on the economy. It's your chance to explain how policies from D.C. affect real farmers and their families. And it's your opening to help make something big happen for flower farmers – like it did with the reinstatement of the farm survey.
The Commercial Floriculture survey, arriving in your mailbox very soon, had not been conducted for the past two years due to budgetary constraints at USDA's NASS program. But after leaders from CCFC and a team of farmers from Certified American Grown program flew to Washington, D.C., and met with USDA's National Agricultural Statistics Service (NASS) Administrator Hubert Hammer and members of the U.S. Senate, the report was reinstated.
We were heard. And there are other big issues we need to lend our collective voices to.
Let us know you'd like to join the delegation and register here!
If you have any questions, email CCFC's Andrea Philpot at aphilpot@ccfc.org.
And be sure to participate in the Commercial Floriculture Survey, being mailed to farms on Dec. 14.
NASS will be collecting data from growers by mail, phone, online and through personal interviews. Enumerators from NASS will be visiting farms and calling farmers to help complete the survey from Dec. 31 through Feb. 8.
Your participation provides our farms and the larger industry with data that shows just how valuable our farms and flowers are to California and to the economy.
Just one more way to be heard.