Waterford, Virginia Dinner Sold Out
Just one stop remains on the award-winning 2017 American Grown Field to Vase Dinner Tour. The pop-up dinner is headed to FernTrust Inc. in Seville, Florida, on November 18. Don't miss this last stop in 2017!
After all, our Oct. 8 dinner at Hope Flower Farm in Waterford, Virginia, was sold out weeks in advance. And we're expecting sellout dinners in 2018, too.
Despite significant damage from Hurricane Irma, David Register, FernTrust's executive vice president, is promising an amazing event. In fact, he thinks the hurricane presented the perfect opportunity to really educate guests about how fern and foliage farmers handle whatever Mother Nature deals them – and bounce back in record time.
The hard working farmers of the FernTrust cooperative rebounded in a matter of days post Irma, filling as many orders as possible just two days after the storm. This after clearing roads of trees, getting generators started to keep harvested fern cool and working to repair damaged shade cloth.
If the team at FernTrust is this resilient, you can bet they'll pull off the experience of a lifetime for the Field to Vase Dinner. And the learning – that will be hurricane force. Guests will enjoy a multi-course artisanal meal surrounded by fresh fern. Floral design celebrity J Schwanke will wow guests with his designs – making this even more of a must-attend event.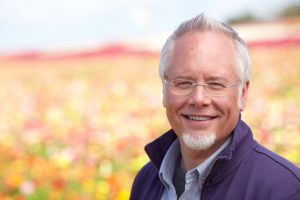 J plans to create a full-on foliage experience using time-honored techniques and textures to bring the excitement of the "all-foliage" trend to the dining table. He'll leverage Pantone's color of the year, Greenery, to immerse guests in the depth, beauty and passion of the latest "all things foliage" look.
Add the VIP farm tour with Register to learn more about fern growing and how he and his team have bounced back from two hurricanes in a row.
Make your experience truly fantastic by adding the foliage design workshop J Schwanke, also on Nov. 18, from 9-11 a.m. At this exclusive event you'll learn how to weave palm leaves into nautilus shells, create aspidistra roses and attach Milky Way foliage to wine and
champagne glasses. Each participant will also make their own all foliage crown and foliage centerpiece.
Plus, you'll get hands on in helping create the exclusive foliage photo backdrops that will be part of the dinner.
Show your support for Florida's hard-hit fern farmers and have a once-in-a-lifetime experience dining among the fern in the "Fern Capital of the World."