The results are stunning!
During California Grown Flowers Month in June, retailers like Bristol Farms and Northern California Safeway stores went above and beyond in creating displays, point-of-purchase materials and special offers on California Grown Flowers.
With the data now in, we're excited to share that their efforts to promote homegrown flowers and share the importance of flower origin with customers paid off!
Participating NorCal Safeway stores saw enormous increases in cut flower sales in June. How big, you ask?
One store's cut flower sales were up 31.5% (Store 1761 in Lincoln, CA) in June. Others saw increases of 26.8% (Store 1617 in Burney, CA), 23.8% (store 1617 in Roseville, CA) and 5.6% (store 2683 in El Dorado Hills, CA).
The entire NorCal division saw an increase in cut flower sales of 5.4%.
Talk about putting an end to the summer slump!
Bristol Farms stores also went all out to promote California Grown Flowers with displays that included farmer's stories and CA Grown Flowers Month signage.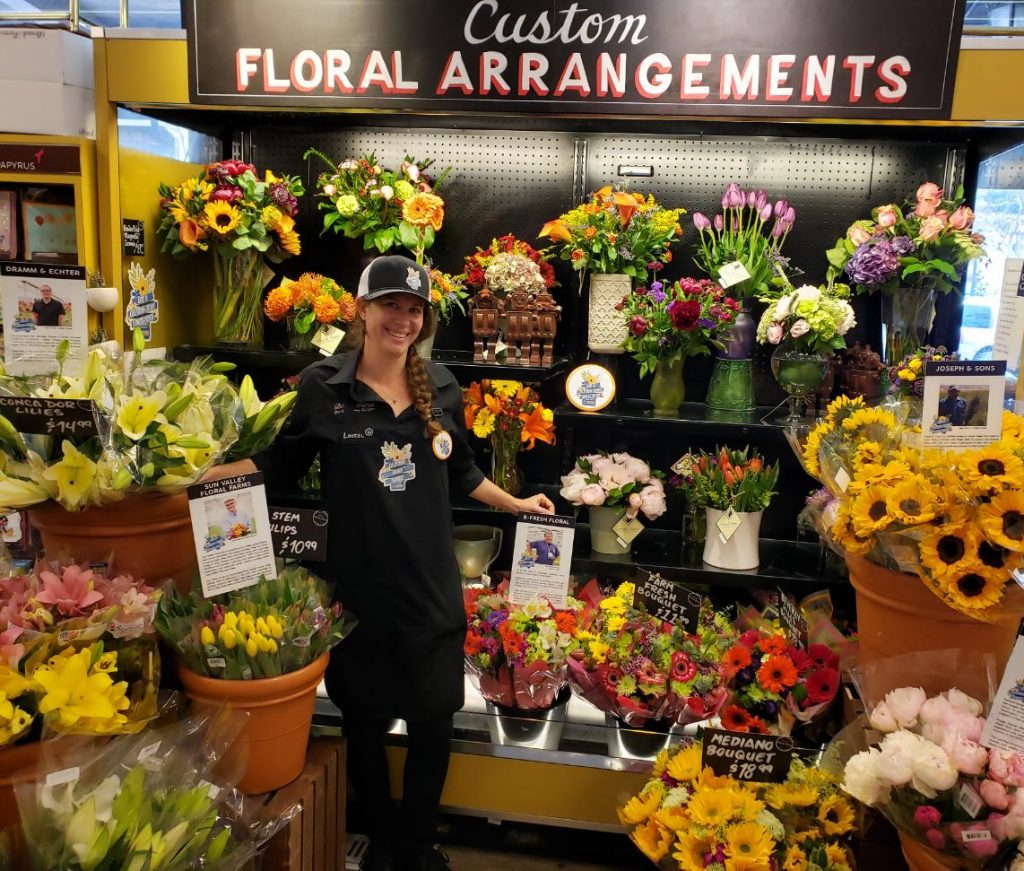 Employees also donned the blue and gold celebratory logo to help spread the word to customers.
We're already making plans for California Grown Flowers Month 2020! If you want to increase sales, spread the word about the state's cut flower farmers and create breathtaking displays during one of the biggest flower-producing months, be sure to join us!