The California Cut Flower Commission is hosting the second annual Floral Design Challenge in Sacramento on Wednesday May 31st. The competition launched by the CCFC last year, pits state officials and legislators against one another in a "winner take all" design competition featuring California Grown Flowers and to help kick off June as "California Grown Flower Month."
"This competition is a fun way for our farmers to engage with state regulators and legislators while in Sacramento," explained CCFC CEO Kasey Cronquist. "Watching lawmakers try their hand at floral design is a beautiful thing."
This year's competitors include CDFA Secretary Karen Ross, Assemblymember Jim Cooper, Assemblymember Anna Caballero and Assemblymember Monique Limón.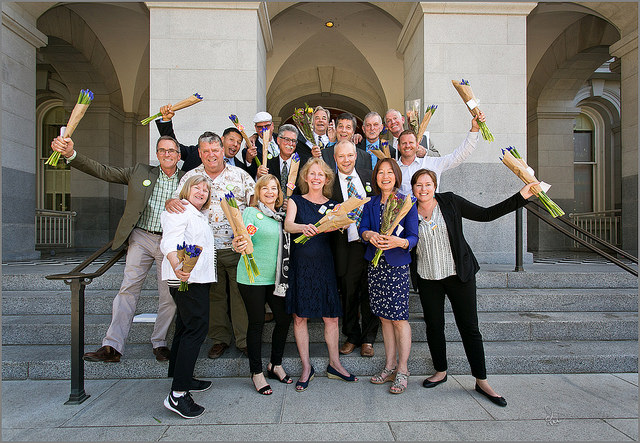 The event is held in conjunction with CCFC's annual legislative action days in Sacramento. Flower farmers from up and down the state of California will be in town to meet with legislators on pressing issues facing California's flower farmers. The annual effort also helps to raise the profile on the industry, highlighting the value California farms bring to their communities and the state's economy.
Last year's design competition winner was Assemblymember Jim Cooper.